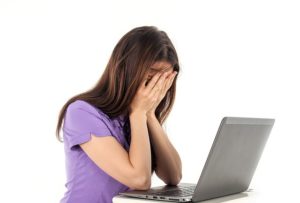 Make  money online easily sounds too good to be true to many people, and indeed its not for everyone. It IS possible to make money online, but it takes time, effort and also many paths require some initial money investment to begin the adventure.
Let me run you through a list of methods that you can make money online easily.
1. Selling Goods
Selling goods can be anything you create that offers value to another individual.  This means if you can create a website design, graphics, or Ebooks then you can sell it.  This could also be considered a service but we will get into that a bit later.  You can also sell personal items that you have around your house! Requirements for selling goods over the internet is fairly simple.
Have a paypal account: Having paypal is a good idea to accept and send funds over the internet safely.
Take Photos: A picture says it all, no one wants to purchase a product without knowing what they are buying.
Be Honest: I believe strongly in honesty in business and in life. If you're selling an electronic device that has a scratch or doesn't work at all and are trying to scam another individual that would be bad business practice and ruin potential sales in the future.
Ebay – Ebay allows users to buy products.  You can create a "store" on the site or just have a personal account to sell items.
Craigslist – I think Craigslist is one of the best methods to sell products.  Craigslist is also great since many people are selling items for cheap as they want to declutter.  This is a huge potential to make serious money through buying and selling.  Thats where you will buy low, sell high. Takes time to do, but it can be well worth the time and investment.
2. Selling Services
Selling services that you can provide other people can be very profitable.  If you are a web developer or graphics designer you can sell your work on different websites to people.  The people browsing the sites are often ready to purchase which is an easy way to make money online.
Fiver Up
DigitalPoint Forums
GigBucks
All of these websites work similarly, you can sell services called freelancing and people will pay you for a service to be done.
3. Freelance Writing
If you are a great writer and enjoy writing it is possible for you to sell freelance writing.  Just like selling a service you can find websites out there that will allow you to join for free and sell your freelance writing.  Guest blog posting is similar to freelance writing but normally doesn't offer as much in return.  Many writers can make anywhere from 10 cents-1$ per word!  If you can build a portfolio and a solid reputation, freelance writing is a very profitable resource to make a living.
4. Blogging
Creating websites and blogging for money is huge.  Blogs open up so many potential ways to monetize and make money online.  Many people make a living off of blogging, but not all of the ways they make money is how you may think.  Everyone thinks that websites just spam ads and that is how they make income, not always the case.
CPM Networks – Google Adsense, Adbrite, Media and Adthrive are all CPM Networks.  You allow them to post ads that have content relevant to your website niche and as users click on the ads you earn a certain amount of money depending on the niche of the market.  Ads is one of the longest running ways to make money online and it works, but it may not be the best.
Products – Creating a product, or designing a course or tutorials to help people can make good money.  You can charge for knowledge you have about a topic that others are interested in learning about. Ebooks are a simple, low investment, high return option that many people use.
Paid Posts – Companies look to popular blogs to reach an audience.  They will pay you if you allow them to post a sponsored post about whatever they would like to sell.
Affiliate Marketing – I believe this is the best way to make money blogging.  Not only does your site have a clean, ad free look but you can create serious income.  By promoting products you enjoy, you earn money based on others signing up.  Many companies have an affiliate program just like Amazon, and by posting a special link it'll place a cookie on the person's browser and if they decide to buy the product you receive a percentage of the income. The possibilities are endless when it comes to how much you can make in a  month.
We've gone over a few ways in which you can earn money online.  Hopefully this will give you some ideas that can help.